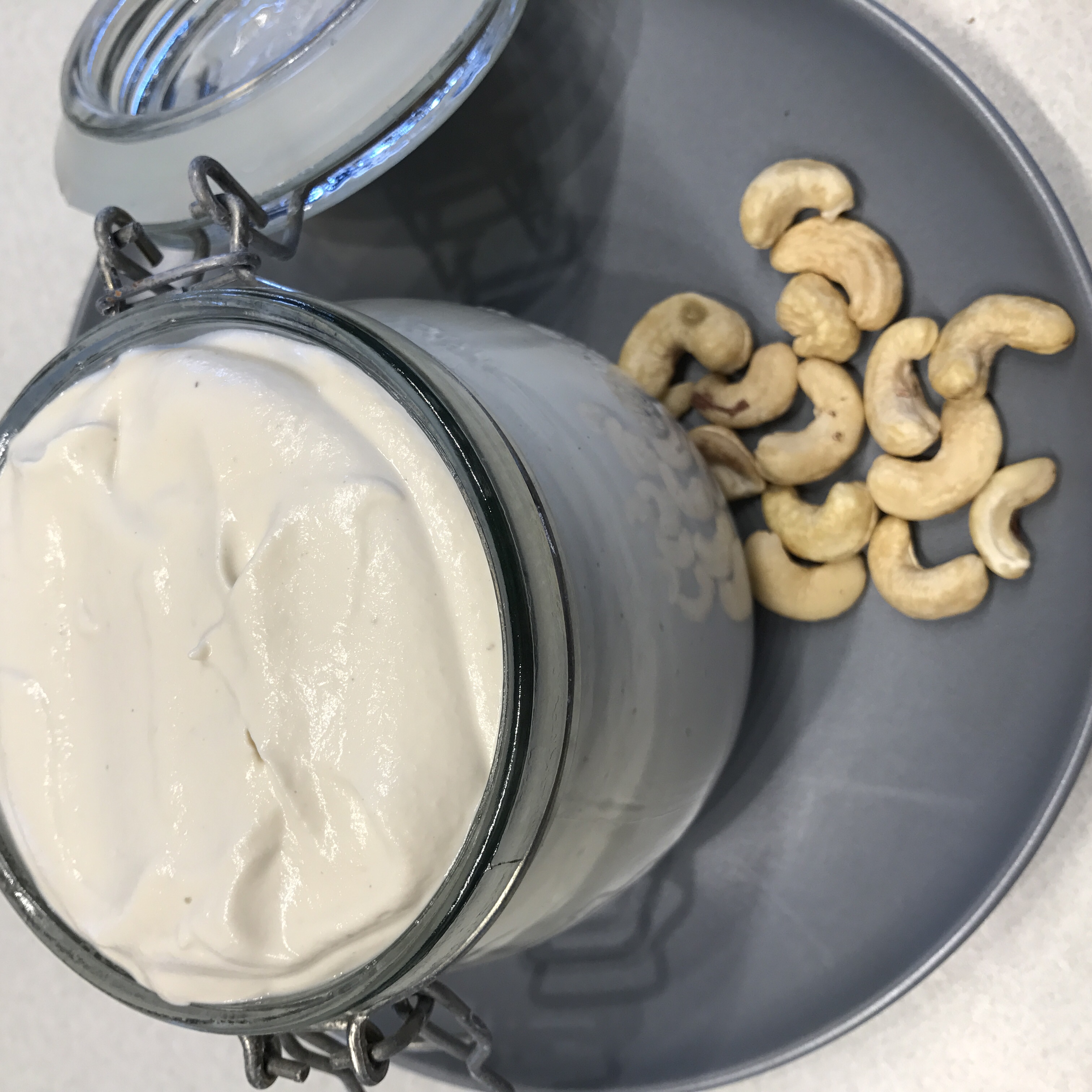 I used to love sour cream. Could eat it just by itself, spoon by spoon. But I can't really have too much dairy. So from the moment I had to minimalize the consumption of dairy in my diet I was looking for something to substitute it. Coconut cream or milk is the option but it leaves you with a coconuty taste which I'm not such a big fan. At least not in every soup or dish I was using dairy cream before.
When I discovered the vegan sour cream – wow! I absolutely love it. When I make it I usually make a large, 750 ml jar batch. It can easily be stored in the fridge for two weeks.
I'm planning ahead meals I'm going to use it with (curry, quiche, soups, potato cakes, etc.). The other reason is that with Thermomix I'm using (or any bigger blender) you need to have a minimum amount to get a really smooth consistency. And I want it really smooth!
I've tried many recipes and played with proportions until I worked out my own. Try it. If you find it too sour or not sour enough – try your own proportions. But don't give up! It's worth the effort!
Vegan Sour Cream
2 cups raw cashews, soaked overnight
¼ cup fresh lemon juice
½ tsp Himalayan salt
2 tsp nutritional yeast
1 cup water
Soak cashews overnight, than rinse them and put on the strainer to remove water. Add all ingredients into your blender and mix until you'll have a very smooth, creamy consistency.
That's it!
Enjoy!