I'm always looking for some healthy meal ideas. Especially with cooler days I need my breakfast to be warm and filling.
Today we've tried some warm quinoa salad with egg, halloumi and fresh avo and it was a hit!!!
Very nutritious meal and it kept us full for a good couple of hours. Kids loved it too!!! Not a single complaint!
Notes:
Vegan, Gluten Free
Inroduction
About this Recipe
By: Julia
Now pickles are usually made with vinegar while dill cucumbers are made with salty water, variety of spices and dill of course. They're my favourite ones!
You can buy them in supermarkets or deli or make them yourself which is the best option! When cucumber season comes I'll be sharing my recipe.
So let's make the soup!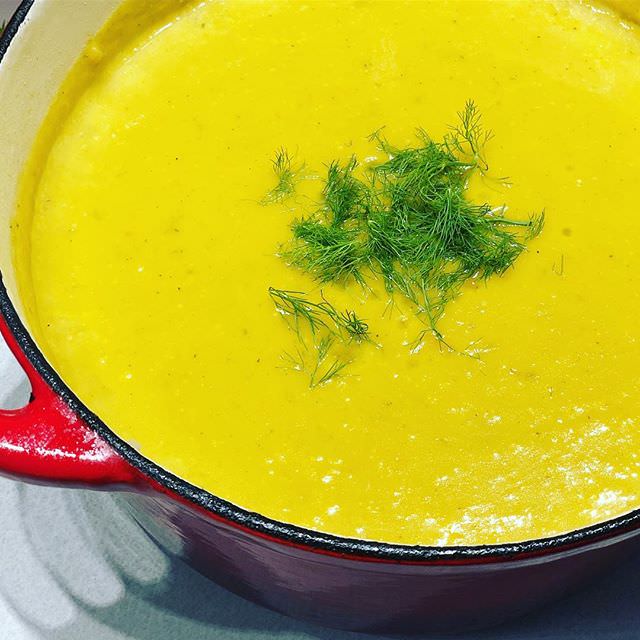 500 g of dill cucumbers (1l jar)

3 medium carrots

1 medium parsley

1/4 celeriac root (optional)

1/2 medium leak

4-5 white potatoes

1/2 bunch fresh dill

2 tbsp vegetable or chicken stock

4 l water

1/2 cup of vegan sour cream or regular cream (optional)
Step by Step Instructions
Step 1
I cooked quinoa in my Thermomix (900g water, place quinoa in simmering basket, 15 min, speed 4, 100C). But you can easily cook it in a pot. 
Step 2
While quinoa is cooking, roast your pinenuts on a skillet (2-3 min) on small heat.
Step 3
Chop spring onion, cube cucumber and tomato and slice radishes. 
Step 4
Prepare your dressing by simply mixing all dressing ingredients together.
Step 5
Drain cooked quinoa well and mix in a large ball with all prepared ingredients and with dressing. Toss pinenuts.
Step 6
I served it with few slices of halloumi, sliced fresh avocado and a fried egg.